Toll Milling & Grinding Services
Our company offers food-grade toll milling/grinding as a contracted service for particle size reduction of dry materials. With our database of jobs from the past 43+ years, we can determine operational costs and particle size distribution.
Learn more about toll milling.
Capabilities
Particle size reduction down to 20 micron
Medium to Ultra fine milling/grinding
Production volumes from 50 to a million+ pounds a year
Obtaining specific particle size distributions
Food-grade, cGMP, gluten-free, and certified milling
Food-Grade Milling
We have certifications, cGMP's, and food safety and quality programs.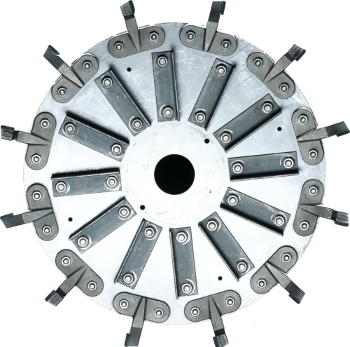 Ingredients & Materials
We provide milling/grinding services for all of the following ingredients and materials, but we are not limited to these.
Grains & Flours
Barley (Flour)
Buckwheat (Flour)
Corn (Flour)
Maize
Oat (Flour)
Quinoa (Flour)
Rice (Flour)
Rye (Flour)
Teff & Teff Seed (Flour)
Wheat (Flour)
Other
Fibers
Bran (Wheat, Corn, Etc.)
CBD Buds/Flowers
Corn Stover
Hemp (Biomass)
Hulls
Husks
Other
Proteins
Bean Protein
Casein
Pea Protein
Soy Protein
Whey Protein
Other
Amino Acids
Lysine
Taurine
Vitamin C
Other
Dairy
Casein
Whey Protein Concentrate (WPC)
Other
Legumes & Nuts
Beans
Chickpeas
Lentils
Peas
Pressed Nut Cakes
Soybeans
Walnuts
Other
Dried Vegetables & Fruits
Apple
Banana
Beets
Blackberry
Carrot
Celery
Cranberry
Kale
Raspberry
Other
Sweeteners
Acesulfame
Aspartame
Cane Sugar
Sorbitol
Stevia
Sucralose
Misc.
Other
Contact us to discuss other materials